The Challenge
Sportpaleis Groep works with a large number of volunteers to organise its events and shows. This usually involved a lot of overhead and manual work. We were asked to help decentralise the entire process for staffing, follow-up and planning of staff-members in the form of a self-managing digital solution.
Important points for attention were:
decentralization of operational work
central monitoring and adjustment by Sportpaleis via reporting / dashboarding
qualitative capturing of data from operational work
always on: apps available online and offline
high ease of use and high user adoption
BYOD (bring your own device)

Our Solution
In a series of interactive workshops the outlines were discussed, clarified and drawn by a mixed team of AppFoundry / Xplore Group and Sportpaleis key players.
In co-creation with Sportpaleis' own developers we realised the perfect solution, consisting of:
a scalable and robust cloud backend
2 beautifully designed and highly useable mobile apps for iOS and Android
a clear and user-friendly web admin solution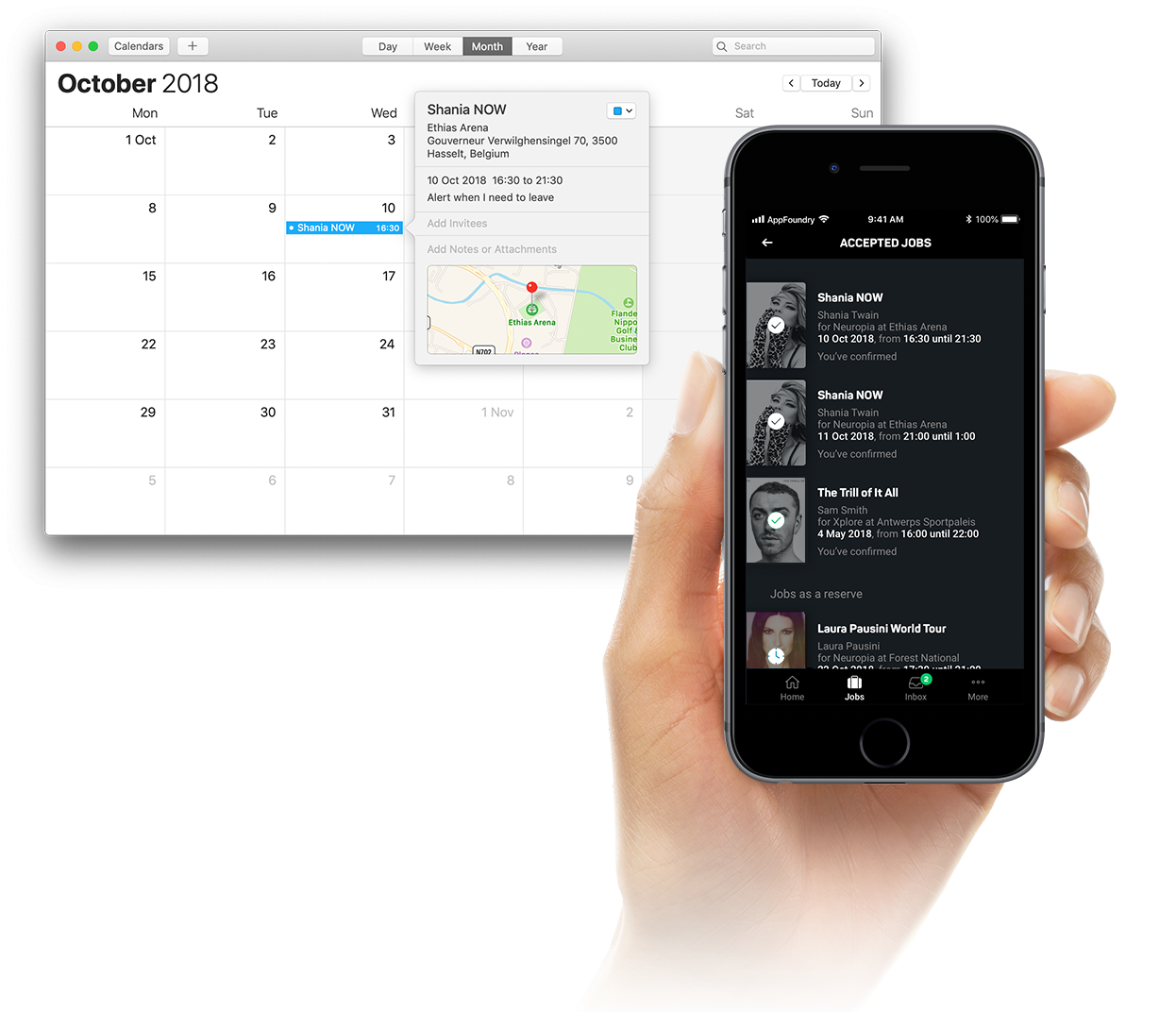 A selection of the new functionalities:
self-registration of contact details for new staff members
digital access control at Sportpaleis venues
dynamic planning of staff members in function of ticket sales
digital agenda for staff members
up-to-date job briefings
registration of operational actions (arrival, departure, ...) for social inspection, fire brigade, invoicing, ...
digital communication channel in mobile app for employee teams
possibility for digital reporting of technical problems or unsafe situations on site