This week, Devoxx Belgium again welcomes around 3.500 developers from 40 different countries to attend a 5 day development conference, including 200 speakers, making it one of the biggest Java conferences in the world!

We're proud to announce that two of our team members are giving university talks this year:

We're also very proud to have been able to play a part in
this year's mobile experience
at Devoxx, thanks to the hard work of Mike Seghers and Peter Kuterna in creating and maintaining the following Devoxx apps.
Devoxx Scheduler App
Since 2011, we've been providing a scheduler app for the Devoxx conference. An app that we kept refining and improving on until, last year, it became the standard Devoxx companion app both for Android and iOS. We're happy to see it helping people plan their conferences in Belgium, as well as France and the UK!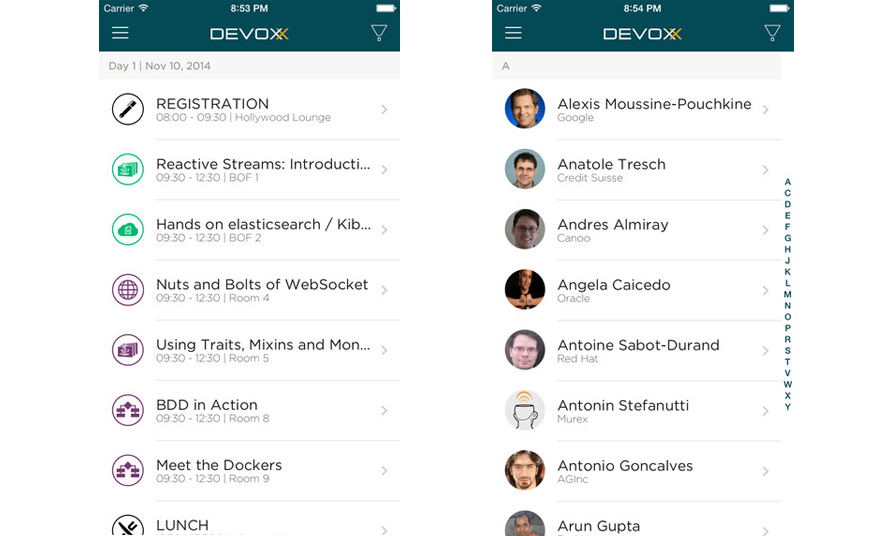 Devoxx Hunt
New this year is the Devoxx Hunt, a game in which you earn achievements by discovering iBeacons during your stay at the conference. These beacons are hidden around the venue and in Antwerp city. Can you discover all the achievements and become the number one Devoxx Hunter?