The Challenge
Baltimore Aircoil International, with its headquarters in Heist-op-den-Berg, is a leading provider of industrial cooling equipment.
BAC's large and globally spread customer base receives excellent after sales customer care in the form of regular visits by technicians for inspecting and reporting existing installations. Until recently this work involved mostly paper notes, digital cameras and manual processing.
BAC approached us requesting to change this process to an automated digital flow.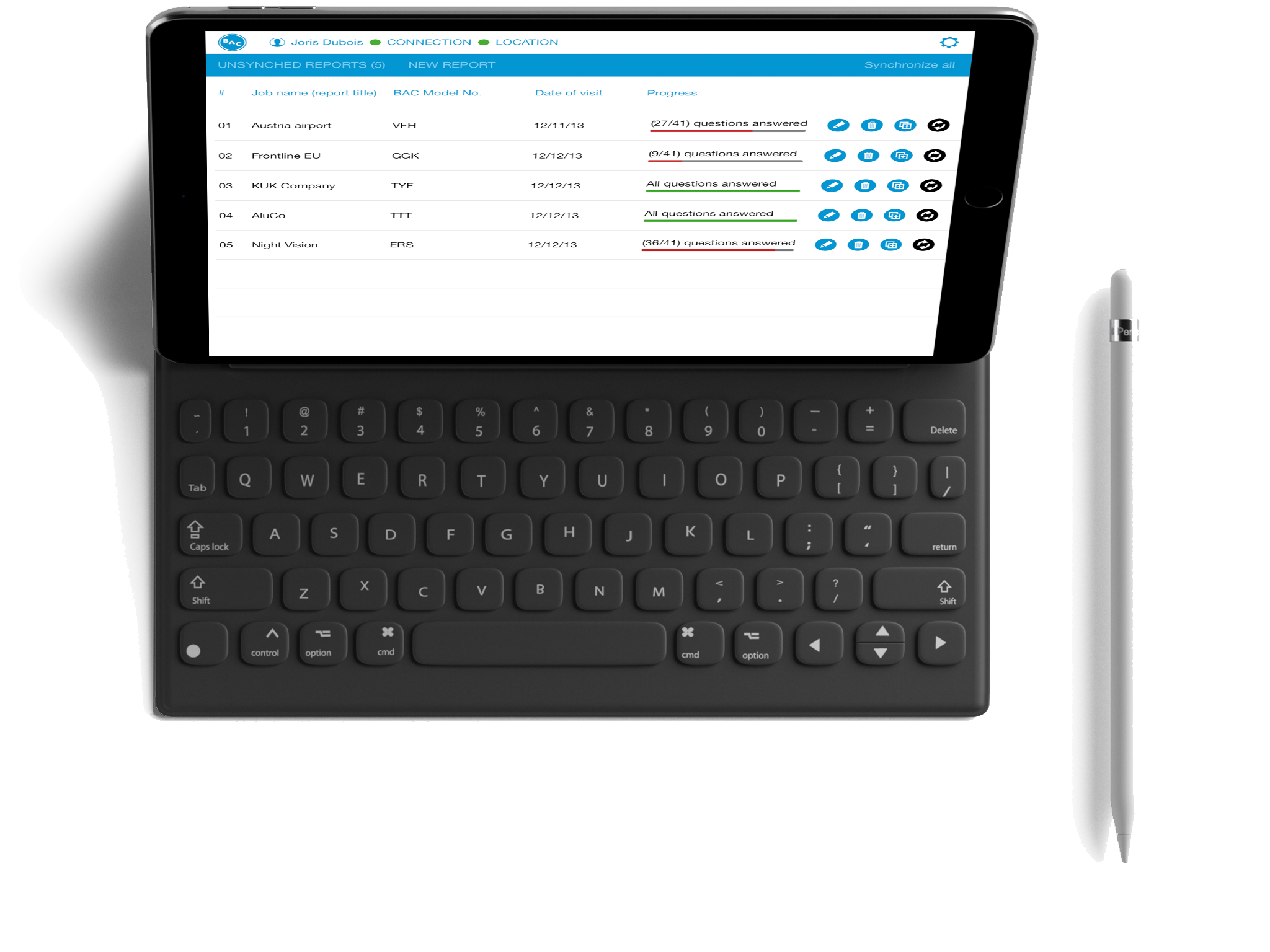 Our Solution
The solution involved both an enterprise mobile app and a backend service.
The backend, provided by one of our sister companies, involves an admin service, automatic report document generation and secured REST services for the mobile app.
AppFoundry developed the mobile app. This iOS iPad app is distributed in-house (not via the AppStore) by means of a custom delivery setup.
The result is an internationally used tablet app with a rich feature set.
Technical Details
Fully Multi-lingual (EN, NL, FR, DE, ES, IT, CZ, RU, …)
100% offline functionality
Photo capture & annotation
Dynamically generated mobile forms based on masterdata from backend, clear and easy to fill, with progress indication
GPS localization
Integrates with secure backend
Fetches & synchronizes master data, working data, … from/to backend server